Bigr

Insights & Innovation
Market Research & Business Growth Experts
We perform market research that drives:
Target market understanding
Brand growth
Communication effectiveness
Innovation with real value
Selling stories for ranging
PR for media attention
Our clients say our strengths are:
Better value
Actionable insights
Visually appealing
Faster results turnaround
Creative research design
Easy to work with
Surveys for Productivity & Effectiveness
Social Media & Search
Employee Engagement
Customer Satisfaction
360 Degree Feedback
Net Promoter Score (NPS)
Our focus is effective market research as the foundation for effective business decisions. Diagnose first then prescribe.
We are believers in Pareto's principle, the 80/20 rule, you don't have to do everything but you must do the 20% of things that are going to deliver 80% of your results. We help identify the 20%.
​
We have hands-on experience in business ownership, brand management, advertising and strategy because we have worked in big corporates and SME's, not just for them.
If you want to do more with less, get in touch.
Which of these is a priority for your business?
We can identify & describe potential customers
Market research validates facts for PR mentions
Improve viability, identify ways to drive trial
Cost-effective options for any size business
Affordable solutions that improve culture
Implement correctly and benchmark your score
Test it with your target market before committing
Evaluate & quantify unmet needs
Evaluate the effectiveness of marketing activity
Market research identifies digital strategy improvements
Effective brand positioning & segmentation
Optimise your greatest marketing cost
Examined how shopper & sales assistant interaction affected Electrolux sales
In-market brand health tracking & innovation market research
Marketing effectiveness tracking for ocean and river cruises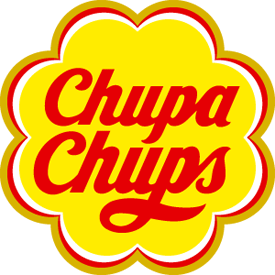 Demographic segmentation & innovation market research
Market research for natural hair care dynamics & innovation
PR driven study, of 2,000 women, focused on the Botox & Juvederm brands
Brand positioning & shopper segmentation
Market research for 5,000 sku's in Bunnings
Usage & attitude market research with segmentation
Shopper research for start-up seeking JV with Westfield
Behavioural study to determine the difference between 'savers' and 'spenders'
Usage & attitude study with demographic segmentation
NPD and packaging design market research
Evaluate marketing effectiveness & innovation opportunities
Market research for PR & opportunity analysis
NPD pre-launch market research to determine best value-adding opportunity
Determine best spokesperson from a group of known bloggers
Innovation, segmentation & tracking surveys
Measure potential student interest in MEGT curriculum's
Usage & attitude survey and innovation market research
02 8002 1947
0411 548 214
377 New South Head Road, Studio 214
Double Bay, NSW 2028